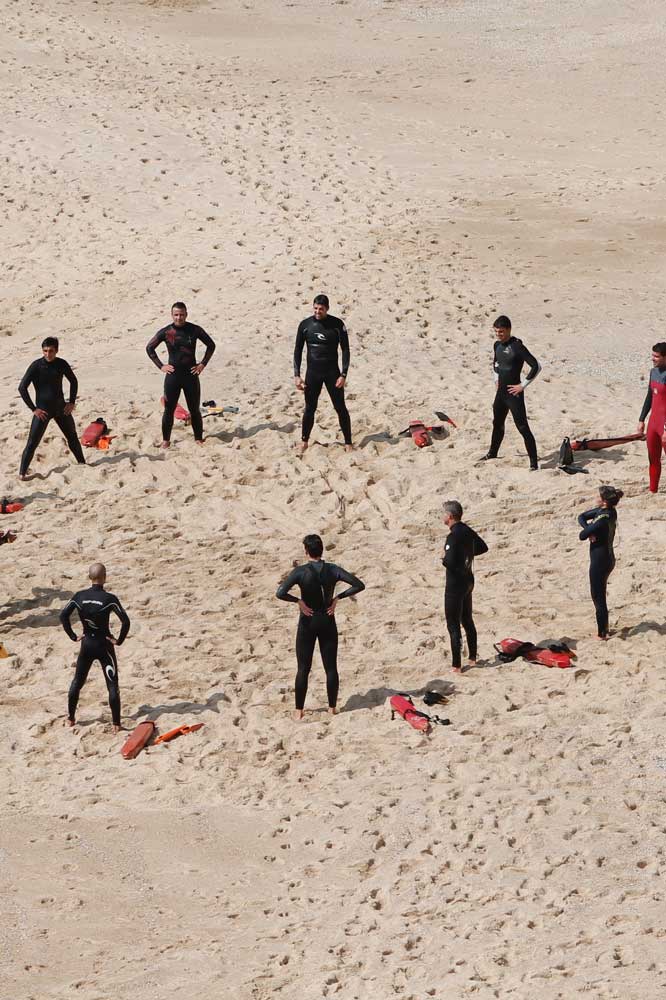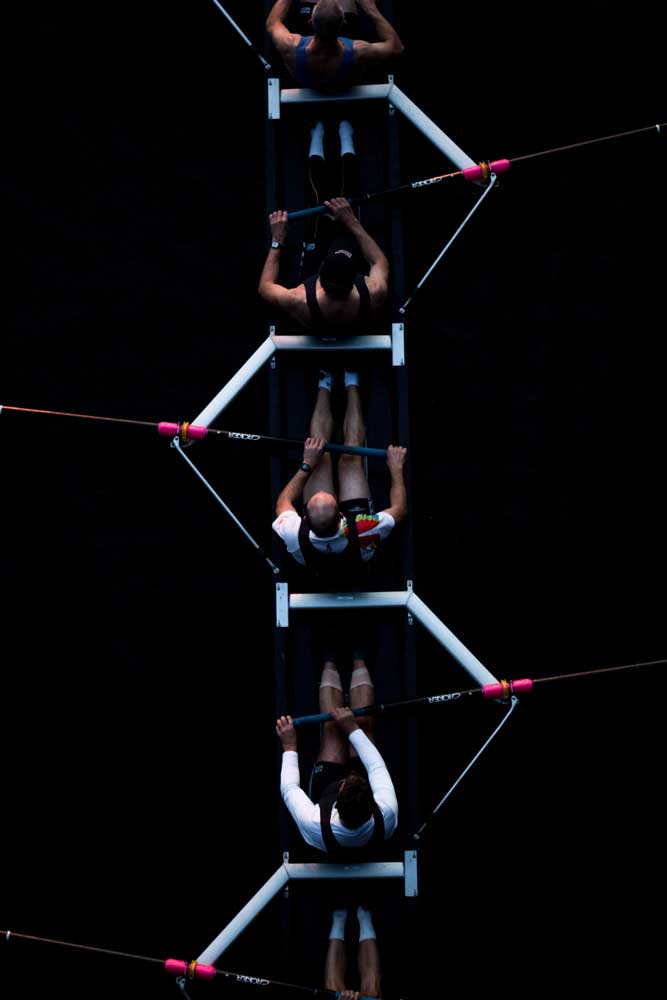 Highly specialized team of professionals and advisory board
Our professionals bring a unique and valuable combination of international perspective and sector expertise, developed over decades of advising in M&A and corporate transactions for the life sciences vertical and other interesting industries; experience in structuring and closing complex financial deals; and strong relationships with industry professionals globally.
Our services are offered by professionals who have done it before.
We have received many "no's", have seen many deals fail in the last minute at the notary, and dealt with many stakeholders that complicated rather than facilitated the deal process.
But above all: We have successfully closed many transactions and financing rounds. We know how to make a company "sellable" and a startup "investable". We have written many Teasers, equity stories and Memorandums. We know how to put your strengths into the spotlight, and how to deal with your weaknesses. And last but not least: We have a deep target and investor network in our specific industries.
Juan has over 25 years Investment Banking experience. He specializes in mid-sized M&A transactions, Private Equity investments and Venture Capital projects. Prior to founding the M&A boutique Boltendahl International Partners in 1996, he worked with Deutsche Bank in Frankfurt, with the ING Group in Montevideo and with Banco Medefin in Buenos Aires.
He is an advisor of international companies and major funds in its acquisition and divestment strategies. His sector expertise focuses on the Life Sciences industries: Pharmaceuticals and Healthcare, Biotech, Medical devices, Animal health, medTech, Wellness Tech, Retail Health, Enterprise Health, CDMOs, CROs. He has worked in more than 250 M&A cases, advising a broad range of companies and funds.
His corporate finance expertise started back in the early 90's while holding and representing major shareholders in Asbach & Co., Germany's biggest brandy company, in its divestment process to the Guinness/United Distillers Group.
His most recent deals include the acquisition of a EUR 15m+ Healthcare company in Germany, the sale of iconic Ceregumil brand to Uriach in Spain, the acquisition of the Riverside portfolio company Euromed SA by the listed German company Dermapharm Holding SE, a EUR 270m+ deal; Series A CHF 9.5m and Series B CHF 30m private placements in Swiss MedTech Fertility company Ava AG; the sale of Spanish CRO company Villapharma Research to listed group Eurofins Scientific; the closing of the debt tranche for the Spanish private equity powerhouse Portobello Capital in its acquisition of the leading digital signage company Trison; two Series A and B investments in the Israeli company Corephotonics Ltd., later sold to Samsung; a series D investment in the American company CloverFoodLab; the divestment and DLA Agreement with Valeant / Bausch+Lomb for a Swiss pharmaceutical client and the acquisition of a logistics leader in Spain for the French company Groupe CAT.
Juan is member of the IESE Alumni Association of Madrid and a founding member of the IESE Junta Territorial (IESE Regional Board) in Argentina and Uruguay. Juan obtained his MBA at IESE in Barcelona and Columbia University of New York. He speaks Spanish, English, German, Portuguese and French.
Erik has over 30 years of Investment Banking experience. He is specialized in the origination of M&A transactions and pharmaceutical business development. Erik is a Board Member and advisor of international companies and Life Sciences related Funds, as such Erik has a deep knowledge within the Pharma and Biotech industries.
Erik is a member of various Boards of Latin American companies, advisor to Adium Pharma, Montevideo, Uruguay. He is Vice Chairman of Perutil an Investment Fund, based in Panama. He participates in a public educational project in Montevideo, Uruguay, Fundación Retoño.
In 1984, Erik joined J.P. Morgan where he worked in the Zurich and New York offices, in commercial banking and investment banking management positions. Erik has also negotiated corporate partnerships with multinational pharmaceutical and biotechnology companies such as Amgen Inc., USA; Celgene Corporation, USA; Astellas Pharma, Chicago USA and Novartis, Switzerland. He originated and advised in a major acquisition by Novartis (Sandoz) in Argentina.
Born in 1957, Erik obtained his Master of Economics at the University of St. Gallen in Switzerland; is married and has two children. He has the Swiss and Argentine nationalities and speaks German, English and Spanish.
Dr.-Ing. Guido Siebiera, MBA, has 25 years+ experience  as Strategic Consultant, Head of Business Development inside ThyssenKrupp group, CEO of a 400 people company and as M&A Advisor. As M&A Advisor he co-founded the Spanish office of Lincoln International, founded the Spanish office of C.W.Downer&Co. and established successfully the Consumer Health practice of Alantra.
Among his former clients are Daimler, Audi, BASF, Telefonica, Bosch, FCC, Bilfinger, Imtech, Ferrer, Uriach, Cinfa, Lacer as well as private equity funds like American Capital, Apollo Management, 3i and Tagua Capital.
Guido has international experience in Germany, Spain, the UK, Italy, France, the Netherlands and Poland and to a lesser extend in the USA and Brazil.  He speaks German, English and Spanish. He holds a PhD in Industrial Engineering from RWTH Aachen as well as a MBA from ESADE Business School and participated in the AMP program of Columbia Business School. Guido was professor for Strategy, Internationalization and M&A at Business Schools in Spain and Germany and is still teaching at IE Business School in Madrid.
Guillermo is a graduate in Law and Social Sciences from the University of the Republic, Uruguay, he possesses over ten years of experience in the legal corporate field.
Between the years 2005 and 2015, Guillermo worked at several of the most prestigious law firms in Uruguay, such as Posadas and Posadas & Vecino. Furthermore, he worked as a legal counsel for BAF CAPITAL, the investment fund management company, where he performed Investment Management activities.
Guillermo is proficient in different fields of law, including: commercial law, corporate law, sports law and intellectual property, having also developed and assessed real estate businesses in the area. Among other activities, he presently conducts legal counseling at the prestigious and popular Club Nacional de Football. Along his legal expertise, Guillermo presents a defined commercial profile, and speaks Spanish, English and Portuguese.
Wolfgang has 20+ years of management experience with international entrepreneurial and worldwide business development capabilities.
In 2004 he founded Secuvita, SL a leading UCB company in Spain. He has achieved an important stature in the biotechnology space in Spain, leading a premium brand in the nascent Stem Cell Storage industry. His expertise ranges from founding, to leading through seed phase, to guiding of full commercialization to obtain profitability, to strategic guidance and positioning, and to international expansions.
Prior to that he worked as a General Manager for IDOC in Rio de Janeiro, leading the firm to become one of the first companies to achieve ISP status in Brazil, building a Web Development/E-business consulting unit, featuring www.infoinvest.com.br, the premier Brazilian Investor Relations Portal, with a significant client base in the financial services sector. Following that experience he served for 6 years as a VP of worldwide Operations at Bowne Global Solutions, a leading US based technology company (after BGS acquired IDOC).
Wolfgang obtained his International Executive MBA from IE in Madrid and graduated in Sociology and Psychology from the University of Vienna. He speaks German, English, Spanish and Portuguese.
Stephan Lobmeyr is currently Managing Partner at disruption private equity Capital D. Before founding Capital D, Stephan was Managing Director at Change Capital Partners and previously director of Hicks Muse, Tate & Furst, which he joined in 1999 and was part of the team that started the European operations of Hicks Muse and its European Fund invested EUR 1.5bn.
During his years at Hicks Muse, Stephan held several public offerings, financings, mergers and acquisitions. Prior to joining Hicks Muse, Stephan spent six years as a strategy consultant at The Boston Consulting Group, later as Director at its offices in Paris and Buenos Aires. Stephan has an MBA from IESE, Barcelona and a degree in commerce Wirtschaftsuniversität, Vienna.
Kai has held leadership positions in the healthcare sector for over 25 years. He has held CEO and board positions globally including in Germany, China, Ukraine, USA, Mexico and the United Arab Emirates. He was the founder of the first leasing company for medical equipment in the United Arab Emirates.
He has successfully completed several acquisitions in his career and in his last role he was the CEO of a Private Equity owned, US based medical device manufacturer.
He specializes in medical device M&A transactions as well as Private Equity and VC investments. He supports Boltendahl International Partners with his extensive network in the Middle East, Asia Pacific and the US.
Roger began his career in 1984 at Price Waterhouse in London, later moving to Madrid. The main activities performed within Price Waterhouse where the audit of the banking sector and the work of "due diligence" in different shopping and MBOs.
In 1990, he joined the Department of International Finance Bank to develop programs Hispano debt conversion and privatization in South America. Participates in the privatization of telephone services, airlines and highways in Argentina and Chile.
In 1994, he joined as International Director of Leche Pascual Group's strategy to develop exports and investments abroad. In 1999 creates a foreign trade company specializing in export and trading of dairy and meat products.
Roger holds a degree in Biology from Imperial College – University of London and Chartered Accountant in England and Wales.
Roberto is the Founder and Managing Partner of Beta Angels Management LLC and is based in Madrid. Since 1995, he is dedicated to venture capital, having led 20 investments directly and supervised many others.
Roberto has invested in companies based both in the US, Europe, Israel and Latin America. Direct operations have returned several times the invested capital, and include efforts such as eDreams (Spain), Eyesquad (Israel) and Global Energy (US/Costa Rica). Roberto currently manages the investments of BetaAngels in Corephotonics (Israel) and Clover Food Lab in Boston, US, where he is also a board member.
Roberto was born and raised in Panama. He graduated from Dartmouth College (BA, Computer Science with honors Summa Cum Laude) and Harvard Business School (MBA). He has been a member of YPO / WPO since 1992 and recognized as Global Leader for Tomorrow by the World Economic Forum. He is a citizen of Panama and Spain, proud father of 3 children and tries to keep his golf handicap in a one figure score.
Bettina was part of Boltendahl International at the operating level from 1997 to 2005, now maintaining an External Advisory role. Before Boltendahl she has worked at Dresdner Bank in Frankfurt, and Roche Laboratories in Montevideo.
After Boltendahl, Bettina has worked in Penna PLC, in Vestas as HR Director and lately as HR Director of Vodafone Europe Cluster, Germany and Spain. She specializes in human resources and strategy.
She concluded her studies of economics at US Ivy League Brown University, with an acknowledgment "Magna Cum Laude" and a Masters in International Business at the École des Ponts ParisTech, France. She speaks and writes fluent German, English, French and Spanish.